Now you can cure yourself in no time thanks to #I'mNotAddicted - a revolutionary remedy for the most popular ailment of the 21. Century. Check out options and features included in the thorough description below.
Have you joined any social network recently?
Anything like

Facebook

Fakebook

Fuckbook

Famebook

Failbook

?
Becoming a member of such can cause (among many others): nausea, indifference, intellectual impairment, torpor, loss of ability to participate in a real society, physical brain damage, genital rash and, finally, death.
Fortunately for you, now there's an antidote!
That's a Fair Approximation
of just how much effort was put into #I'mNotAddicted.
You use it for almost everything these days. Chat became a modern substitute for meeting with friends, events were transformed from something you go to into something you will "maybe attend", number of likes turned everything into popularity contest and, finally, romance was replaced by poking and then, erhm, poking. Oh yeah, "love me Tinder" - right, Elvis?
It seems to be modern escapist's heaven. You use it share your emotions, your ups and downs - most of it overcolorized, overintellectualized, as if you were desperately striving for attention. You use it to share your lives. So now I want to share 500 days of my life with you.
Facebook was an obvious subject for me to write about, if you'd think about it. In the end, when it comes to brainwashing, those with the most followers are best at what they're supposed to do.
#I'mNotAddicted is 58 minutes 30 seconds long, contains 10 tracks, almost 2,5 thousand words of lyrics. It's something I'm really proud of and want to share with as many of you as possible.
Special thanks to Katie Henry, who read the opening rhetoric of the record, and to Martin Hugh Henley, who read the "fairytale" section of 0100Horsemen.
Don't go looking for your Visa card just yet. Although you're probably used to paying for cultural goodies, this one's on me. Enjoy and tell your friends.
I'm making it available under the Creative Commons

CC BY-NC-ND 4.0

License.
#I'mNotAddicted is available in four different digital formats for your convenience:

Apple Lossless 96kHz/24bit,
FLAC 96kHz/24bit,
WAV 44.1kHz/16bit (CD-Master),
iTunes-like 320kbps VBR mp3.

All audio files have the lyrics embedded in metadata, if the specific format allows that. But if, for some reason, you cannot wait and want to read the lyrics as you leech the torrent, there is a section to the right, that contains all of them.
BitTorrent file distribution system is used to share the album. Bundles are available as Magnet Links below. Use BitTorrent Client such as uTorrent to download the album in the format of your choice.
Remember to share downloaded files as long as you can by keeping them on "upload mode" in your BitTorrent client. In fact, that's how more people will be able to get the record. You are the distributors of this one, so #ShareItAll.
The more people you tell about, send via email or even give the record on an usb-stick to, the better. I'm not doing record-label-backed marketing on this one, so it's more or less up to you whether #I'mNotAddicted reaches hundreds, or hundreds of thousands of people.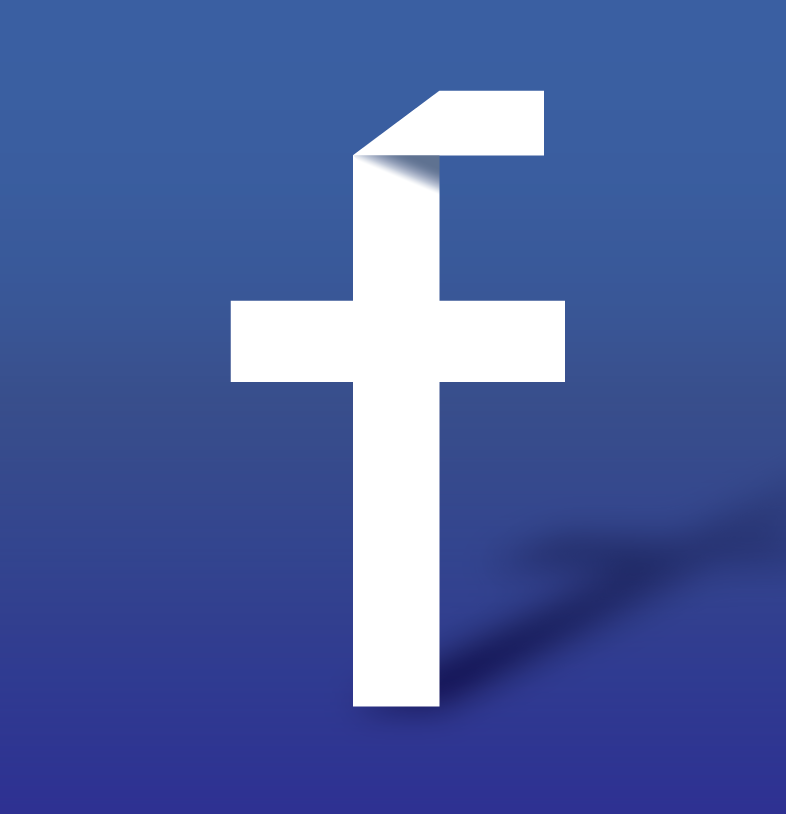 #I'mNotAddicted Lyrics:
"How would you know if you have an addiction to Facebook? How would you know?… And you're saying too, that this is more of a generational kind of addiction too, you're saying a lot of younger people that will have this as opposed to… older… Ok, so you're thinking that there might actually be a lot more cases… out there… than we might think?… I think a lot of people will say - oh I'm, yeah I'm on Facebook, I check it a lot but I'm not addicted - and, um, but, you know, they'll say - yeah, I check it every 20 minutes or so… - and they say it's a good thing because they're networking, they're talking with friends, they're keeping in touch with people, so how can that be a bad thing, they're saying… Um, so aaa, compulsive behaviour, um, when should someone seek help?… When do you think they should seek help? I'm not addicted…"

anon. i am anonymous
this one won't be a fairytale
although it's a fictitious story
prepare to meet your new master
the newest distraction in glowing blue glory

don't you get it?
i can smell the excitement
it feels almost as if you shed it
don't you worry
accept your new master in dazzling blue glory

"Welcome to Fakebook. Click here to sign up. Please enter your email address. Please provide your real name. Please choose a password. Please confirm your password. Please enter your date of birth. Please specify your gender. Please enter your relationship status. Please fill out your education and work details. Please upload a photo for your profile. Here are some people you may know. We're all fake. We're all fake here. It's just not real, you know. Abandon all hope."

you come to me by yourself
so eager, so willing, oblivious
extend your arms just to feel it
and i grab you, i pull you, i suck you in down the drain

turn on, boot up, log in
the new trinity that replaced the father, son and spirit
comment, check in and share
can barely hear and feel its clear diabolic overtone
fall hook, line and sinker
for newest craze, obsession for the spineless yellow-bellies
grope her, deeper, chew up and spit her out

whore, what are you looking for?
you're just a neophyte
access not granted
permission denied
just kidding - jump right in and enjoy
thinking it's a social experience?
when it's free - you're the product
of massive decoy
another need, another urge
a sheer enjoyment of participation
there is another monkey with computer
yet another monkey in this fucking nation

dig deep, go even deeper
fill the void of your sorry little life
knock knock / who's there? / another creeper
just let me in, please let me be by your side
i'm a knight in a shiny armour
with a lifetime to waste and no destination
hello darkness - my new friend
hello newborn spirit of procrastination

eat / kill / hump / shit

all the vanities, now there's yet another one
the monkeys are just trying to have some fun
we're looking here at new generation breed
a horde of monkeys sharing a primal need
one's just a number, another statistic
in something flawed, yet somehow holistic
so grab a cold pop and let the show begin
a brand new star of this laughing academy

"And there she was - all alone in this all-encompassing web. When she gazed at the thin white rope entangling her she became terrified and not knowing how to save herself began to scream hysterically, finally attracting the attention of the monkeys nearby. Alas, the primates leapt right past her, spitting out apathy, on the search for cheaper thrills. This wasn't the theatre she expected when entering this enchanted forest. Yet, she convinced herself that there must be more to this and despite the overwhelming warning signs - there she was, vanishing deeper into the blue."
i've built it all for the sake of you
a perfect tower reaching each and every one
that you misused as always, so misunderstood
i'm disenchanted once again

i even remember how all this started
a concrete jungle turning into techno-jumble
close their eyes, lure them, turn into prisoners
make them chase their own tails

this is my disasterpiece where everything goes down
even if i turn around there are things i can't unsee

i want to connect, i want to connect
but you're just another person i have never really met
i want to connect, i want to connect
and you don't even have a face,
you're merely a silhouette
we want to connect, we want to connect
just how more ironic this whole thing can get

just let it speak in all its languages
the snap, the crackle, the teenage distort
i'm so full of it, i can barely breathe

release the swarm, break the pattern for once
you're not destined to be just another face in the crowd
hold your breath as it burns into memory
embrace the fear that you'll be missing out

i swear i have seen it somewhere before
i just can't get to summon in up

it's not the real life, it is just a fantasy
i am confused and i'm afraid i'll be missing out

hear the call to connect, build the herd
run in one direction, there's no need to differentiate
constantly posting, every minute new minutiae
and some rectum derived digressions in-between
reporting lavatory quickie as it happens
then screaming bloody awful "fire in the hole!"

most things don't carry weight yet you don't seem to bother
just letting out whatever shit is on your mind
it looks like guerrilla warfare, you don't have to be the best of breed
as long as you have anything to share, 'cause we're where anyone and

everyone's a scandal

i'm keeping all of it while many are whitewalling
before i eat i snap my meal straight to my 'gram
i'd even share one of it after it's been processed but
i fear i'll drop my brand new LiePhone down the bog

they say i suffer from cerebral diarrhoea
but i can't tell if that's an insult or acclaim
i have plenty more to tell you, add me as a friend today
i can go viral anytime now, right here where anyone and

everyone's a scandal

please don't leave
anything to imagination
steal a thought, pass it on
as your own quotation
every brainfart is out
there is no self-filtration
hand it down, share it all
anything for attention

look at me, look at me
i am so fucking special
every bit, living big
showing off's in my nature
if i could i would stream
twenty four by seven
i'm a streaker and it feels
as if i went to heaven
i can see you now
your gaze fixed straight on my eyes
avoid me not
caress me

what shall i do?
how can i immortalise this moment?
i'd move heaven
i'd move earth
i'd annihilate

that's how i love you

i can hear it still
the echo of what revealed
shame and grief
please don't disappear

once a life giver
juxtaposed with the gaping wound you became as i
exploited all of you
destroyed some of me
no longer revered

that's how i love you

mirror mirror on the wall
who's the fairest of them all
who's the brightest shining star
there's no doubt that's what you are

won't be leaving you for a day
i'm with you while i'm away
given chance i'd split in two
to experience more of you

have a look at your complexion
i can see my own reflection
you're a flawless true-blue being
still can't believe what i am seeing

i see you glow, outshine them all

but there's no you, that's my reflection

that's how i love myself
i see, i see everything you do
where you are, where you've been
where you hide, where you sin
i see everything
there's a flaw in my very foundation
and there's no room for misinterpretation
i am sick and i am real and i see everything

you may not be aware but it's all disclosed
there's no secrecy, you're all exposed
i even remember the first time you came in here
as much as you want to leave, you can't disappear

and i'm the one that's gonna
stalk her, stalk her, i'm a stalker
i really need to feed on some more of her
stalk her, stalker, i'm here and nowhere
i gotta cherish this one-sided love-affair
stalk her, stalker, i think i know you well but
i'd never talk to you, concealed in a safety-shell
stalker, stalker, i'm a stalker
let me look at all of you, whole of you, whore of you

and i squeal like a stray dog for a bone
and i dream of something i can never get, no!
even though you're the one of my many many
i can't get enough of you, i cannot get enough of any
bring a thrill, you're the lust drilling in my head
see your face, i'm burning up wishing i was dead
even though i'm not there and it's artificial
you will be my little secret, i will be your very special
stalker, stalker, i'm a stalker

and as much as i am no "mister right"
there is a very simple way to make me a "mister right now"
granted you know what i mean by that, of course

and even when it feels like you're trying to kill me,
trying to break me one second at a time
i am already far beyond repair

just slightest taste of you
would reward my whole lifetime's endeavour
hunt not to kill the prey
a whacking turn on this cliché
i think i have just defined a novel type of entanglement
well fuck you, you fucking fuck
i'm gonna break your legs, break your arms
i'm gonna squash you like a bug
lay you to waste, where you belong

and fuck you, you open minds
enough with forward thinking, brave new times
don't dare to touch the status quo
i hate that too, but this new even more

haters gonna hate, haters gonna hate, haters gonna hate
asleep or awake, especially when you're fake, haters gonna hate
even though they're too, nothing is taboo, all is on the slate
haters gonna hate, haters gonna hate, haters gonna hate

back to the point - i even hate your fucking grammar
i don't feel bad 'bout making fucking "lot amount of" drama of this
is it so hard to tell the simplest things apart? -
"you're" like in "you're a moron" and "your" like "i did your mom"

i bet you shithead wet your bed while you are sleeping
just grow a pair and be a man and quit the fucking weeping
and if you don't like my language - get the fuck out of here
'cause it's a magical place of internet, just full of things you don't want to hear
you don't wanna hear, motherfucker

ok, try to keep up with me now… think of something… and yes - we have porn for that as well…

haters gonna hate, haters gonna hate, haters gonna hate
asleep or awake, especially when you're fake, haters gonna hate
even though they're too, nothing is taboo, all is on the slate
haters gonna hate, haters gonna hate, haters gonna hate

look up there - a silhouette beneath the blue blue sky
on the ledge, glaring down, hoping to go on the sly
more and more begin to notice, a few even start to cry
there are people taking pictures, people waving him good-bye

started out unknown, a john doe, no one knew he was alive
he became a trending topic in the twinkling of an eye
now he's standing in the limelight readying for his final dive
and i thought you cannot kill the one that has no life

i don't feel better
you don't make me feel better
i don't want to feel better
don't try to make me feel better
i feel as if i was never here
so many knots left to sever, i'm nowhere near
i'm airy like a feather, i'll fly away
i'll float gently for better, nothing left to say

i was twenty yesterday, now i'm twenty-five
while i'm trying to make things work, life is passing by
persevere as cyber-ghosts when our time finally comes
all we'll be is binary code and i'll be a zero amongst ones

i don't feel better
you don't make me feel better
i don't want to feel better
don't try to make me feel better
i feel as if i was never here
so many knots left to sever, i'm nowhere near
i'm airy like a feather, i'll fly away
i'll float gently for better, nothing left to say
i've worn myself to a shadow
it's time to take one last death blow
leaving this place through a window
all left to do is to withdraw
a bitter truth is approaching
i'm fed up with void coping
i only wanted to fly
but life sucks and then you die
"In hindsight I think I was just looking for different means to escape… Everyone else was already out there, so I signed up as well. I think I just really wanted to fit in… 'Cause you know, from a certain point in time, it just worked this way… If you weren't on Facebook, you might've as well not existed at all."

i know that i
have to stop but i
just can't help myself
i keep coming back

"And all of it seemed so innocent to me at the time, so friendly. From the very start only thinking about it gave me the thrill I've never experienced before. I was under the impression that I didn't belong to this world anymore and had stepped into a new one, a better one instead. I felt so free, so alive, so in charge, happy and carefree - almost like a child again. I thought I found the true purpose of living. No one and nothing would ever divert my attention - for all my attention was lost solely in this, as I became a relentless chaser of my own life."

i know that i
have to stop but i
just can't help myself
i keep coming back

"i'm not addicted"
Now go and #ShareItAll.
Use your social networking skills for something good at last.
And if, by any chance, you decide to leave Facebook and go back to Analog Reality - here's a button for you. It might come in handy sooner than you think. The link on the right will move you to Facebook's "Delete account" page. Clicking it will not, by any means, instantaneously delete your account. You use it at your own risk.
And finally - Get in touch with me.
Contact Me
Get in touch
I appreciate every message. If you have anything you would like to share with me, for example express your love (or hatred) for #I'mNotAddicted, feel free to do so through the contact form on the left. I will try to read every message, and reply to as many of them as possible.
---